Satan is Dead!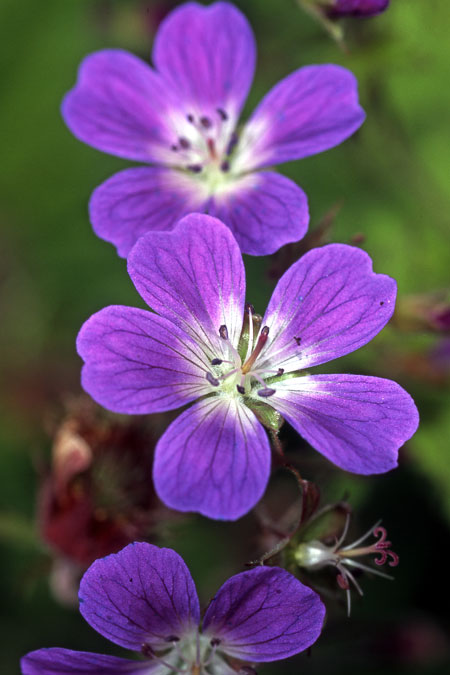 I have good news for Seventh-day Adventist Christians! SATAN IS DEAD and I can prove it from the Holy Bible!

As many Seventh-day Adventists know, if you don't know Greek or Hebrew all you have to do to be a serious Bible student is compare several different Holy Bible versions, see what they all say and then draw your own conclusions. I know this is so because a Seventh-day Adventist pastor said that "it doesn't matter which one you read as long as you read one." With this in mind, I've added bibles (some Holy Bibles and some go by other names) to my collection. I discovered that with an iPhone you can go to the App Store and download a Strong's Concordance and a number of different Bibles for free and if you don't mind paying just a little, you can add even more.

And now my discovery! There is in Ezekiel 28 a discussion about Satan; this is a text well known to Seventh-day Adventists. It goes:

14. Thou art the anointed cherub that covereth; and I have set thee so: thou wast upon the holy mountain of God; thou hast walked up and down in the midst of the stones of fire.

15. Thou wast perfect in thy ways from the day that thou wast created, til iniquity was found in thee.

In the King James Bible, it's very hard to read and understand words like thee, thy, thou, covereth, wast, hast, midst, til, etc., so I decided to look the text up in a different Bible since I'm a serious Bible student. The most dependable Bible I have is the Andrews Study Bible, a New King James Version Bible, printed by the Andrews University Press (this is the press of our flagship seminary in case you don't know) that I bought on eBay for $29.95 plus $4.00 shipping. Right inside this Bible it says "Andrews Study Bible Light. Depth. Truth." so I know it's a good one. My research didn't end there because I wanted to make sure Seventh-day Adventist scholars agreed that it was full of light, depth and truth so I read some testimonials on the Andrews University Press web site (that would be in June, 2017). They were as follows:
"The Andrews Study Bible meets the highest standards of scriptural investigation; it is carefully researched, clearly written and abundantly illustrated. I am placing it at the top of my list of similar volumes offered the modern day reader." This was by Calvin B. Rock, Ph.D., D.Min, Retired Vice President, General Conference and Past President, Oakwood University.
"An all-star cast of Adventist scholars has written a superbly useful tool for students of the Bible in the present time." This was by Raoul Dederen, Ph.D., Dr.es Sc.Mor., Former Dean, Seventh-day Adventist Theological Seminary. I tried to Google the meaning of Dr.es Sc.Mor and couldn't find it but I'm sure it's good. That's not all, Dr. Dederen was the honored theologian chosen by the Seventh-day Adventist Church to sign the Baptism Eucharist Ministry (BEM) document of the World Council of Churches (a.k.a., the Lima Text) in 1982.
"I am pleased that the Andrews Study Bible aligns the best of scholarship with a fierce devotion to the sacredness of the text. I believe that the Andrews Study Bible will bless both scholar and lay reader with a wealth of doctrinal, theological, and homiletical insights." This was by Leslie N. Pollard, Ph.D, D.Min, MBA, Vice-President, Loma Linda University. This testimonial was my favorite; I really liked the part about "fierce devotion to the sacredness of the text."
I also looked at the list of contributors to the Andrews Study Bible. I'm not going to list each by name but it should be enough to know the degrees these various scholars had as I wanted a Bible that I could understand and that was full of light, depth and truth since I'm a serious Bible student. Thirteen had the degree of PhD, one was listed as DPhil which is essentially the same thing, one had a DLitt, one a ThD and one had an EdD.

So, here comes the good part; I get down to Ezekiel 28:18 in my New King James Version Andrews Study Bible where the discussion is still about Satan and it says:
"You defiled your sanctuaries By the multitude of your iniquities, By the iniquity of your trading; Therefore I brought fire from your midst; It devoured you, And I turned you to ashes upon the earth In the sight of all who saw you."
I was shocked! I never knew that Satan was dead. Hallelujah, Satan has been turned to ashes and is dead. But then I thought, I might be reading this wrong so I decided to check it with other versions since I'm a serious Bible student. The church I mostly attended has as its pew Bible the New International Version (NIV) as does the Pacific Union College church and the BIG Seventh-day Adventist church in Loma Linda, so I thought that would be a good place to start. It says in part:
"So I made a fire come out from you, and it consumed you, and I reduced you to ashes on the ground in the sight of all who were watching."
So, the NIV said essentially the same thing! I knew that two Bibles probably weren't wrong but since I had always thought Satan was still alive I decided to check out another reliable translation since I am a serious Bible student. The Seventh-day Adventist Sabbath School Bible Study Guide frequently refers to the New American Standard Bible (NASB) so I knew it would be a good one to look at. Fortunately I had one on my iPhone. It said in part:
"Therefore I have brought a fire from the midst of you; It has consumed you, And I have turned you to ashes on the earth In the eyes of all who see you."
That is GOOD NEWS FOR MODERN MAN! SATAN IS DEAD! He has been TURNED TO ASHES!

The statement that Satan has been turned to ashes is just one of the many corruptions that appear in the New King James Version. There are even more corruptions in other modern versions that are accepted as God's word by many Seventh-day Adventists. If you wish to know more, read on.

Martin Lohne
P.O. Box 8
Baltimore, OH 43105-0008

Email may be sent to tigrayan@aol.com




© Martin J. Lohne 2017. Written 6/14/17. Revised 7/10/17